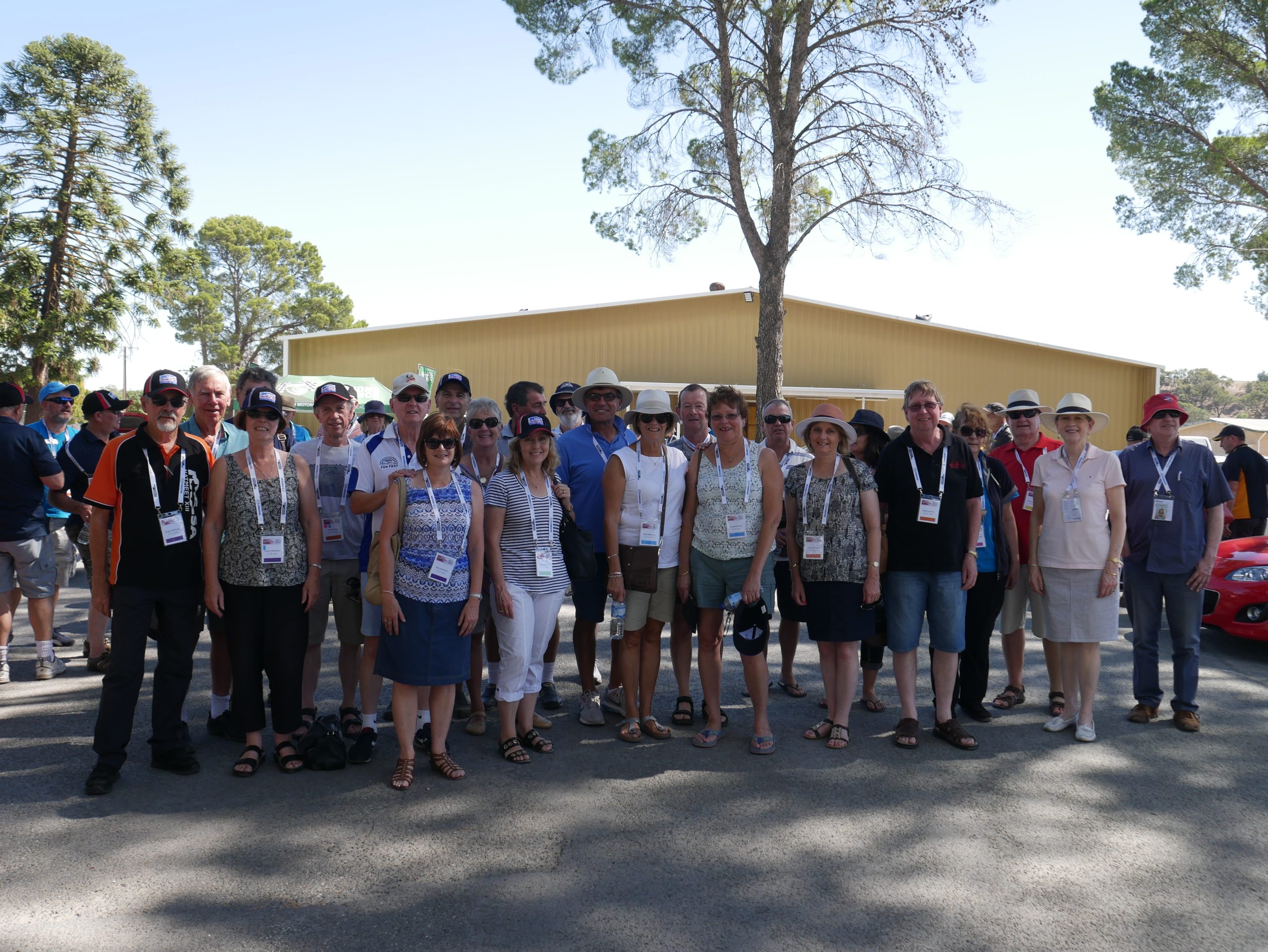 Mazda MX-5 Clubs of Vic/Tas and SA Biennial in Clare SA (3369)
132
132 people viewed this event.
Every 2 years the states of SA & VIC/TAS come together & in turn host the Biennial event in a region in their own state.
This year 2023 is SA's turn to host, and they have chosen the beautiful Clare Valley.
For Vic/Tas members the plan is to travel across to Clare on the 16-17/3 and return on 20-21/3, however this is dependent on the availability of members to assist with planning.
The following is the information provided to us by the SA Club.
The Clare Valley has a plethora of great roads, with world renowned wineries & some fabulous places of interest.
It is planned to lunch at the wineries/picnic at cellar doors & take time out to visit/experience some of the attractions in the region.
There are several accommodation venues, across various price points & accommodation types, for single couples & for possible sharing with another couple.
Some of these venues are now open for us, as Mazda MX-5 members to make our bookings.
As this is the busiest of time of the year, 2 of the venues have asked us to hold until end of January.
For these venues SA is managing a Wait List.
Floods & the continued impact of road closures & clean-ups, in the Riverland & beyond, has seen an influx of travellers moving towards the west of our state for their holiday arrangements. Which in turn has impacted pricing among other things.
2023 SOUTH AUST / VICTAS BIENNIAL – CLARE VALLEY SA
FRI 17 MAR 2023 – MON 20 MAR 2023
BOOKINGS are OPEN for some venues now. NB: All accommodation & meals will be at member's own expense.
ACCOMMODATION
THESE 4 x VENUES can be BOOKED NOW
CLARE VALLEY MOTEL – 08 8842 2799
Clare Valley Motel: multi award-winning hotel:
7x Queen rooms                                                                             $566 for 3 nights
6 x Queen + Single bed                                                                   $594 for 3 nights
4 x King rooms                                                                               $600 for 3 nights
4 x King, rooms w spa baths                                                          $655 for 3 nights
Mention Mazda MX-5 Club SA Biennial for 5% discount.
DISCOVERY PARKS –
Clare, Clare Valley, South Australia | Discovery Parks (discoveryholidayparks.com.au)
Available Cabins all priced for 1 couple
For additional adults, if sharing, $20 p.p.p.n
1 night deposit required at time of booking
Park Facilities e.g., bathrooms are also accessible
2 Standard – 2 bedrooms (1 w dbl bed other w single bunks)  $774 for 3 nights
1 Disabled Standard – 2 bedrooms (1 w dbl bed other w1 single bunks) $774 for 3 nights
3 Superior – 2 bedrooms (1 w dbl bed other w dbl bed bottom bunk) $864 for 3 nights
9 Superior – 2bedroom (1w dbl bed other w 2 sets single bunks) $864 for 3 nights
3 Deluxe – 2 bedrooms (1 w queen other w 2 sets single bunks) separate toilet & 1 bathroom                                                            $964 for 3 nights
G'Day Members 10% discount to maximum $50 per booking
CLARE VALLEY CARAVAN & CABIN PARK – 0473 619 044
(please note – this is NOT the Discovery Park)
Clare Valley Caravan and Cabin Park | Camping | South Australia (clarevalleyccp.com.au)
1 only x 2-bedroom cabin available
1 couple                                                                                          $570 for 3 nights
2 x couples                                                                                     $660 for 3 nights
BOOKINGS NOT YET OPEN
please DO NOT contact these 2 X venues WAIT LIST OPEN for the below 2 x venues
Managed by SA Social Secretary, Leah Andison, 0400 097 427
To go on the wait list please email
Note in your email – Venue & Room choice, thank you
COMFORT INN – CLARE CENTRAL MOTEL (do not contact)
Clare Central Motel
5 rooms on hold @ $149 per night $447 for 3 nights
And @ $159 per night $477 for 3 nights
Possible more availability towards end of January
CLARE COUNTRY CLUB (do not contact)
Clare Country Club | Clare Valley Accommodation & Hotels
All below rooms currently on hold – room only pricing
Pre-order breakfast for both days @ $20pp per day
Breakfast on the day @ $25 pp
8 Superior (king bed) $630 for 3 nights
8 Deluxe (king bed) $660 for 3 nights
2 Accessible $660 for 3 nights
3 Studio (king bed) $660 for 3 nights
8 Kitchenette (king bed) $690 for 3 nights
4 Family (1 bedroom w queen + 1 queen & single bed) $720 for 3 nights
9 Apartments (king beds) 2-bedroom $765 for 3 nights
Once booked, please send an email with where you are staying to