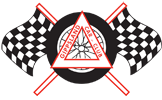 Khanacross Round#6 Date TBC
68
68 people viewed this event.
Come along and test your car and your talent while you improve your driving skills at this inter-club khanacross at one of Victoria's best hillclimb tracks – Bryant Park in Gippsland.
The event happens in car park and on track – belting around between, around (and sometimes over!) witches' hats. Treat the event as serious or fun … you're only competing against yourself!
Bring:
• a motor sport helmet (same spec as for motor bike use – available from motorcycle shops from about $65 up)
a fire extinguisher and please buy one with metal retaining straps, not plastic (the Club sells good mounts)
a helmet for your passenger, if you like Note that kids over 12 are eligible to compete if accompanied by an adult.
Please note: There is no catering avail on site (there are toilets).
The entry method has changed and competitors MUST enter via the Motorsport Aust Portal – https://motorsport.org.au/ and also pre-register on the Club website.
Entries can be accessed once you have bought your licence (same web address) and then set up a login.
Contact: Peter Ferguson 0419 108 128
PLEASE NOTE CLUB REGISTRATION IS NOT REQUIRED FOR THIS EVENT