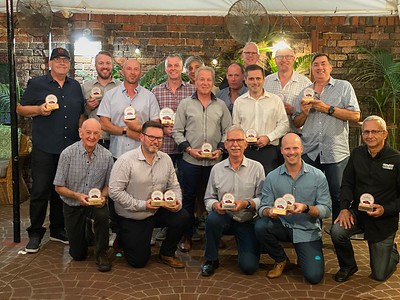 2022 Motorsport & Recognition Awards (3398)
52
52 people viewed this event.
Join us for the Motorsport gala night of nights as we celebrate the 2020 Sprint Championship season with well earned trophies and awards. Deliberately timed to enable you to shed the extra kg's from the festive season and look great in your finest. This gala evening includes a complimentary drink (beer, wine or bubbles) and finger food on arrival, 2 course (main and desert) sit down meal plus riveting speeches and the presentation of well-earned trophies and awards. As an added bonus, a bit of fun along the way plus a couple of special "encouragement" awards.
A great night for all and we extend a special invitation to all partners to attend and enjoy the fun.
Click here to book your places at this not to be missed gala event.