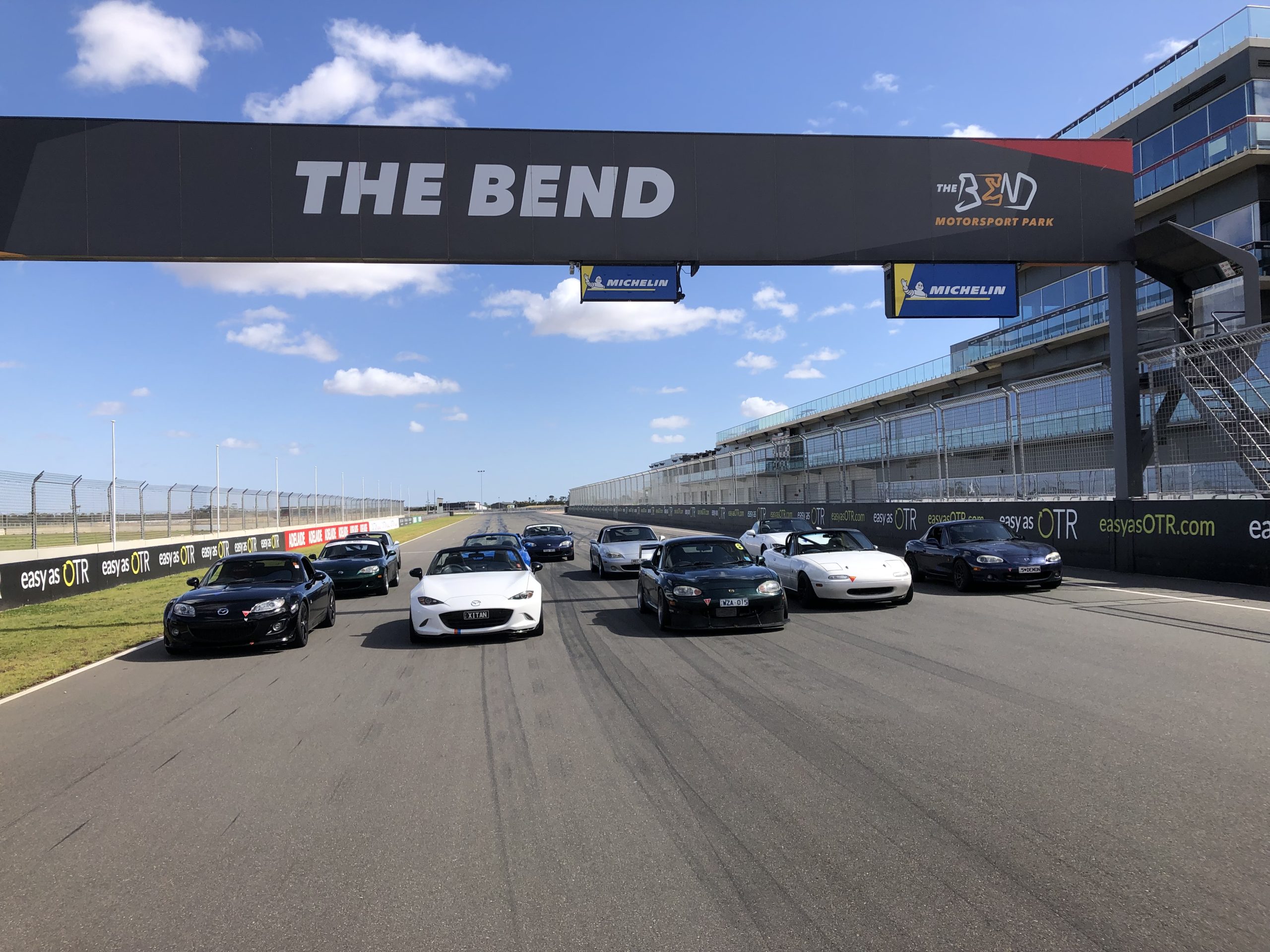 MX-5 Track Day at The Bend
281
281 people viewed this event.
April 23, 2023
Early bird entry fee will be $320 per entrant. Late entrants i.e. in 2023 will be $350.
Early bird entries close Friday 30th December 2022 at 11:00pm.
After this date the organisers will asses the number of entries make go or no go decision. If there are insufficient entries/interest then the event will be cancelled and all entries refunded and we will move on to other things.
Timing devices and pit boxes hired from The Bend at applicable rate at time of event.