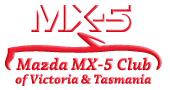 Suspension of Club Motorsport Events
Hi motor sport people,
Further to the communication to all club members regarding the suspension of club activities, including motorsport, I wanted to provide you some information specific to us.
Firstly, as a members of the club's committee Paul and I were part of the decision process that lead to that directive. It was evident to me that our motorsport activities needed to be consistent with other club activities and as such we needed to suspend our motorsport events as well. However, motorsport events are somewhat unique, in that our club does not make the decision whether the event goes ahead or not. It is also acknowledged that we are seeing guidance from Motorsport Australia and AASA that smaller events that comply with the limits on outdoor gatherings can still proceed albeit with measures in place to protect those involved. Lastly, I'm aware that AROCA have promoted their next round at Winton to their mailing list which includes many of you.
I don't think it is possible for me, or the Club, to stop you from participating in any form of motorsport, be it those on our calendar, or any other event. However, please be aware that should you do so, regardless if you use your MX-5 Club of Victoria and Tasmania Inc club membership as part of your participation, you are doing so completely independently of the club and you accept any and all risks and liability in doing so.
Consistent with this, for the duration of the suspension of club activities, which is currently until 30th June, no championship points will be awarded at events that may still go ahead.
Paul and I will look at whether we can add additional rounds later in the year to make up for this shortfall. For now the championship and class points calculation for remaining rounds will remain unchanged, however we will review this later when we have a better understanding on how many rounds will make up the 2020 season.
I appreciate that not everyone will be happy with this decision. We all love our track time and the social aspect of our sport, but unfortunately we have had to make this tough decision. The situation is evolving and I expect to provide further updates in the future.
Gavin Newman
Club Captain – Motor Sport
Mazda MX-5 Club of Victoria & Tasmania Inc.