Welcome to the Club's buy, swap and sell section.
To advertise, please e-mail our Editor. Send a short description of what you're offering (or want), as well as a photo or two, asking price and your contact details. It's free, and open to Club members and non-members.
Advertisements will remain in place for one month. If you buy, swap or sell your item in the meantime, please let us know so we can remove your listing from the site.
Please note: notices in this section are presented as a service to members only. The Mazda MX-5 Club of Victoria & Tasmania Inc. has not tested the products, equipment or services listed and makes no warranties or representations about any of the products or their purported uses.
---
Wanted
Series 1 NA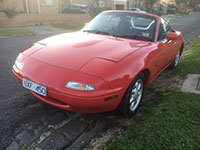 looking for an NA, ideally from a mature owner
1989-1997 model
ideally not modified
Price negotiable
Call Chris – 0419 226 499
20/10
---
Free
NB8A bits – free!
I would ideally like these to go to a Club member who is doing it a bit tuff in these crazy times.
second-hand rotors:
– A secondhand set of front and rear rotors.
– All in good serviceable condition.

front pads
– set of good front pads for an NB8A.
– Also good condition.

[no photo supplied – contact seller]
The only catch is that pick-up is from The Bellarine, just out of Geelong.
Asking price: free – no strings attached
Daryl (Club member), The Bellarine – 0468 304 445 |
21/10
---
NA car bra – free
Asking price:
free to a Club member
Call Rob (former Club member), Montmorency – 0417 345 956
14/9
---
For Sale
Plates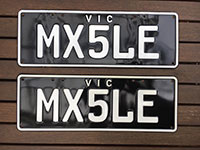 The perfect plates for an MX5 Limited Edition

no longer needed as my MX5 LE is now on club plates

pickup from Brighton East, Victoria, or postage at buyer's expense.
Asking price: $750.00
Call or message Neil – 0419 355 330
27/10
---
NA Hardtop
Red hardtop from 1990 NA

only used twice in 20 years (just for transportation when owner moved house). Previous owner hardly used the car

needs to be collected from East Gippsland
[no photo supplied – contact seller]
Asking price: $3,000.00
Email Eve, Kalimna – 0438 992 121 | 
9/10
---
NB Coilovers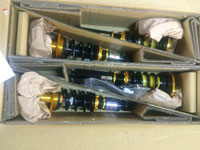 Yellowspeed Racing Dynamic Pro Sport Coilovers
suit NB MX-5
brand new – still in box & never used
purchased from MX5 Mania – current price from them $1,375.00
Asking price: $950.00
Call Paul (former Club member), Beaumaris – 0409 400 669
1/10
---
NC muffler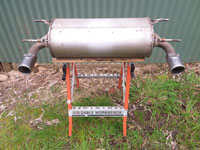 40K old
excellent condition
Asking price: $120.00
Call or message Alan – 0407 955 375
11/9
---
NC spoiler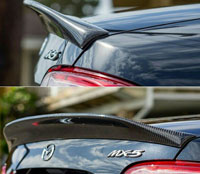 Carbon Miata rear ducktail spoiler
to fit NC PRHT 2006 – 2015
pickup Cheltenham, Victoria
or
postage at buyer's expense
Asking price:
BNIB – $395.00
Call or message Alan – 0402 780 085
6/9
---