Welcome to the Club's buy, swap and sell section.
To advertise, please e-mail our Editor. Send a short description of what you're offering (or want), as well as a photo or two, asking price and your contact details. It's free, and open to Club members and non-members.
Advertisements will remain in place for one month. If you buy, swap or sell your item in the meantime, please let us know so we can remove your listing from the site.
Please note: notices in this section are presented as a service to members only. The Mazda MX-5 Club of Victoria & Tasmania Inc. has not tested the products, equipment or services listed and makes no warranties or representations about any of the products or their purported uses.
---
Wanted
Contact the Editor to add your listing here …
---
For Sale
NC alloy wheel & tyre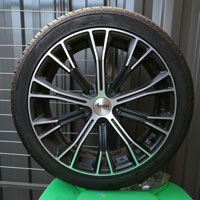 1 x Avanti 17-inch alloy rim with low-profile tyre (good as new)
was the matching spare for a now-written-off NC
only used a couple times
Asking price:
$50.00 (rim and tyre)
Contact: Peter (non-Club member), Mill Park – 0457 430 122
---
2000 NB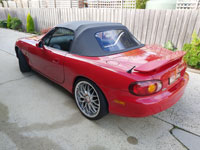 5-speed manual gearbox
150,000km
air conditioning
12 months' registration
Extras:
18" alloys and near-new tyres
chrome roll bar
upgraded stereo and amp
reverse camera
upgraded headlights
short shifter
rear spoiler
+ more
Selling with personalised plates, "MXX-500"
Asking price:
$9,500.00
Contact: Grant (former Club member), Launceston – 0458 577 116
---
Personalised plates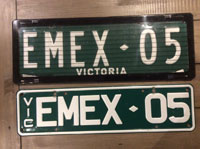 After gracing an NA and then an NC, it's time these went to a new owner.
1x full size, 1x slimline
pick-up preferred (Surrey Hills or Somers), or can post registered mail.
Asking price:
$1,000.00 for the set
Contact: David – 0418 304 589
---
1999 NB1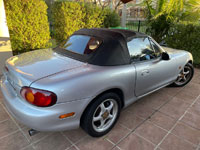 Regrettable sale due to back injury preventing comfortable driving.
5-speed manual gearbox
144,979km
fully serviced (records available for inspection)
camshaft replaced in 2019
new battery
Extras:
hard top
CB radio
Kenwood touchscreen entertainment unit with GPS and reverse camera
hard-wired dashcam
Test driving: accompanied by owner after provision of a $500 cash deposit.
Inspections by mechanics welcome.
Asking price:
$11,000.00 ONO with hard top
$10,000.00 ONO without hard top
Contact: Janine – 0425 750 771
---
NC LE wheels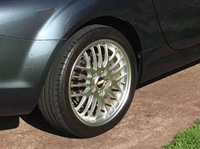 4 x BBS 17×7 limited edition wheels (2010 NC)
fitted with near new Bridgestone Potenza S001 205/45/17 tyres
wheels in excellent condition – travelled < 60,000 km
tyres < 2000km of use
Asking price:
$1,700.00 ONO
Contact: Alan – 0402 780 085
---