Welcome to the Club's buy, swap and sell section.
To advertise, please e-mail our Editor. Send a short description of what you're offering (or want), as well as a photo or two, asking price and your contact details. It's free, and open to Club members and non-members.
Advertisements will remain in place for one month. If you buy, swap or sell your item in the meantime, please let us know so we can remove your listing from the site.
Please note: notices in this section are presented as a service to members only. The Mazda MX-5 Club of Victoria & Tasmania Inc. has not tested the products, equipment or services listed and makes no warranties or representations about any of the products or their purported uses.
---
For Sale
2000 NB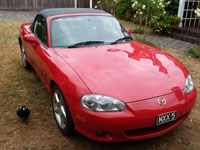 MX-5 series 2 NB 2000 model
six-speed manual
excellent as-new condition
genuine 33,552km
sparingly used
registration number plates "MXX5"
registered to December 2020
always garaged
excellent new tyres
paintwork Ming treated inside and out
MX-5 security system
RWC
Asking price: $15,000.00
Contact: Brian (non-Club member) – 0413 316 847
---
Registration plates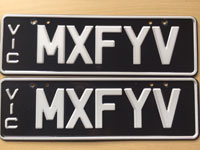 "MXFYV" Victorian slimline number plates
Asking price: $1,100.00 ONO
Contact: Matt (non-Club member) – 0416 25 25 72
---
2004 NB SE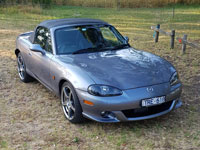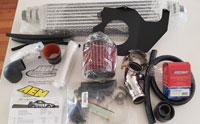 one owner from new, driven weekly
low 92,000kms
always garaged
totally original (unmolested), in excellent condition
new tyres
RWC
registered to end August 2020
includes the following new-in-box items: intercooler, throttle body and air intake upgrade items, spare alloy wheel, mesh grill.
Asking price: $19,500.00
Contact: Graham (Club member) – 0427 359 165 |
---
MX-5 alloy wheel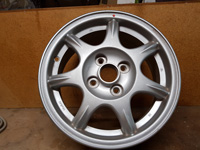 brand new – never been fitted
14″ x 6 JJ four-stud
During the '90s I worked at Southern Aluminium Bell Bay where these were made for the Japanese market. I bought five as they fitted my KF 4WD Turbo Laser. I have sold the Laser but still have one unused wheel.
Asking price: $250.00 ONO
Contact: Tony (non-Club member)
–
---
2005 NC Limited Edition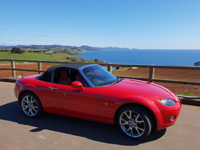 #1779 of 3500
excellent condition
located at Boat Harbour Beach, TAS
always parked in garage
92,000km
Bridgestone RE003 tyre have done less than 8k
leather seats
Bose audio
new battery
reversing camera
Asking price: $17,000.00
Contact: Geoff (non-Club member)
– 0417 528 900
---
2001 NB engine & components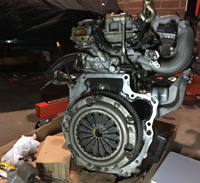 I'm in the process of an EV conversion of my 2001 MX-5 and have an engine and exhaust for sale. I also have a lot of ICE ancillaries that I don't need too.
One owner since new.
BP06 Engine
no clutch/flywheel included
165,000km and compression of 185/185/190/195.
Other miscellaneous items for sale are ECU, loom, alternator, power steering pump, radiator, charcoal canister, airbox + intake piping, fuel tank, fuel pump.
Please call or email for more details.
Asking prices:
• complete exhaust system: $50.00
• engine (as described): $1,500.00

Contact: Luke (non-Club member)
– 0421 957 903 | 
---