Welcome to the Club's buy, swap and sell section.
To advertise, please e-mail our Editor. Send a short description of what you're offering (or want), as well as a photo or two, asking price and your contact details. It's free, and open to Club members and non-members.
Advertisements will remain in place for one month. If you buy, swap or sell your item in the meantime, please let us know so we can remove your listing from the site.
Please note: notices in this section are presented as a service to members only. The Mazda MX-5 Club of Victoria & Tasmania Inc. has not tested the products, equipment or services listed and makes no warranties or representations about any of the products or their purported uses.
---
Wanted
NA hardtop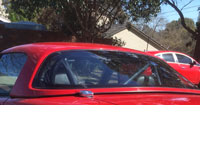 ideally in Classic Red, but other colour is OK
I'm located in Melbourne but willing to travel within Victoria to collect
Contact: Chris (non-member) –
0419 226 499 (by text please)  | 
---
Early NA
1989 preferred
must be under 100,000km
willing to spend up to $20,000 if it's the right one
Contact: Luke – 0474 207 026 (by text please)
---
MX-5 NB SE seats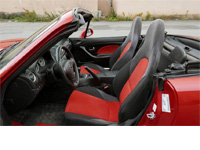 Newly-purchased 2004 MX-5 NB SE in search of some original "SE" seats to replace aftermarket race seats.
Contact: Andrew – 0418 360 762  | 
---
For Sale
2007 Copper Red NC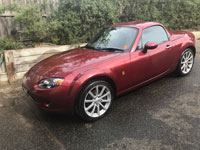 buy yourself a Christmas present – available mid-December (when my new ND is delivered!)
owned since new – always garaged
105,000km
full service history
Asking price: offers around $14,000.00
Contact: David (Club member), Point Lonsdale – 0417 297 092
---
ND parts (wrecker)
We are currently wrecking x 2 Mazda MX-5 NDs if anyone is interested in parts.
Contact: Luke, Jukes Auto (New Gisborne) – 0423 699 977
---
1999 10AE Limited NB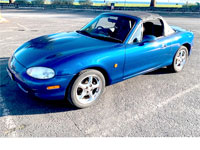 rare opportunity to own one of only 150 Australian-delivered units of 10th Anniversary Edition
very good mechanical condition
158,000km
manual transmission
new battery
new brake pads
long registration
fastidiously serviced
Asking price: $10,500.00
Contact: Alec (non-member)
– 0416 140 209
---
Car & trailer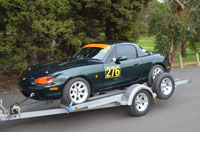 for sale as a complete set up as I am retiring from racing
built in 2013 as a Marque Sports Car specifically for hill climbs
CAMS Vic Hill Climb Championship B6 Marque Sports Cars up to 2000cc – 1st in Class 2016-2017-2018
CAMS Log Book
Rob Roy 25.18sec
fresh engine 108.4 RW kW
4.44 Torsen LSD
OE hardtop
full list of technical details available
additional spares, tools and workshop manuals included with sale
Asking price: $19,000.00
Contact: John (Club member)
– 0418 502 641
---
MX-5 parts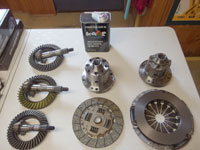 Model
P/no
Description
Ratio
Sale price
NA 1.6L
T020-27-110D
OE crown wheel & pinion – new
Suitable for hill climbing
4.3
$330
NB 1.8L
MM03-27-200
OE Torsen LSD – new
$1,100
NB 1.8L
MDS-DBZ1810
Kaaz LSD – new
$1,000
NB 1.8L
M054-27-110A
OE crown wheel & pinion – new
Suitable for hill climbing
4.44
$330
NB 1.8L
M054-27-110A
OE crown wheel & pinion – slightly used
Suitable for sprints
3.64
$330
NB 1.8L
BP07-16-460C
OE clutch disc – new
$100
NB 1.8L
BP11-16-410A
OE clutch cover – new
$100
NB 1.8L
BPR7-11-500A
OE flywheel – used
$200
Asking prices: see above
Contact: John (Club member) – 0418 502 641
---