Welcome to the Club's buy, swap and sell section.
To advertise, please e-mail our Editor. Send a short description of what you're offering (or want), as well as a photo or two, asking price and your contact details. It's free, and open to Club members and non-members.
Advertisements will remain in place for one month. If you buy, swap or sell your item in the meantime, please let us know so we can remove your listing from the site.
Please note: notices in this section are presented as a service to members only. The Mazda MX-5 Club of Victoria & Tasmania Inc. has not tested the products, equipment or services listed and makes no warranties or representations about any of the products or their purported uses.
---
Wanted
NB8B exhaust
2001 exhaust manifold and shroud
(Australia-wide)
Contact: Dale (Club member), Tasmania – demes1@bigpond.net.au
---
For Sale
2011 True Red NC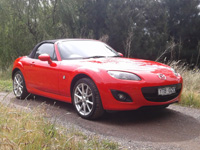 152,000km
six-speed manual soft top
one lady owner since new
easy country commuting use
excellent condition
full service history
reverse parking assistance fitted
Asking price:  $20,000.00
Contact: Loris (non-Club member) – 0411 190 491
---
2002 NB8B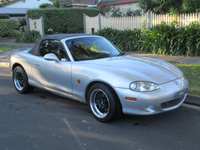 183,000km
Koni adjuastable shock absorbers
15 x 7.5-inch wheels
Torsen LSD
exceptional condition
very well maintained by a fastidious owner
personalised plates will NOT be sold with the car
registration is due in January 2018 and will be sold with the next 12 months rego paid
Asking price:  $10,500.00
Contact: Max (Club member) – 0427 425 420
---
2000 NB8A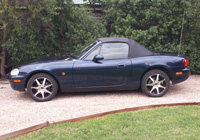 177,000km
X Force muffler
strut brace
style bar
service books
Asking price:  $6,800.00 without plates
Contact: Gary (Club member) – 0412 916 757  |  oders@ihug.com.au
---
2004 Titanium NB SE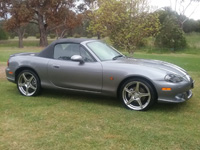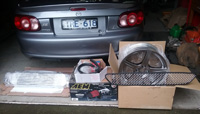 82,000km
totally original
excellent condition
extras included – all-new in box
Asking price:  $20,000.00 firm
Contact: Graham (Club member) – 0427 359 165 | graham_keene@bigpond.com
---
NA/NB blinkers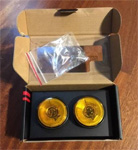 one pair of stock NA/NB side indicators
also comes with LED bulbs
Asking price:  $40.00
Contact: Tom (non-Club member) – 0421 732 919
---
2012 Crystal Pearl White NC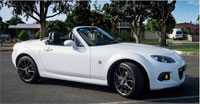 Series 2 NC
six-speed manual
54,000km
registered to July 2018
one owner since new
excellent condition
full service history with Mazda
Asking price:  $24,000.00 neg.
Contact: Bianca (non-Club member) – 0488 025 608
---