In 2014, early model MX-5s garaged in Victoria became eligible for registration under VicRoads' Club Permit Scheme (CPS).
The scheme allows cars to be registered for 45- or 90-day periods per year for a substantially-reduced registration fee, with activity recorded in a log book.
To take advantage of this scheme through the Mazda MX-5 Club of Victoria & Tasmania, you must be a Full Member of the Club, your car must be at least 25 years old (from build date) and, as we have no Club scrutineers, your car must have a current roadworthy certificate.
Please note: the Club will only support CPS applications for Mazda MX-5s (and MX-5 variants including Mazda Miatas, Eunos Roadsters and Mazda Roadsters).

VicRoads judges the age of the car from the date of manufacture, as shown on the compliance plate. CPS applicants must be absolutely sure of their car's age and eligibility for the CPS before obtaining a roadworthy certificate and applying for CPS registration through the Club. VicRoads is the final arbiter on each car's eligibility.
i.e. A vehicle with a Compliance Plate Date of 07/1998 is determined by VicRoads to not be eligible for a Club Permit registration until 08/2023
Before you apply for a Club Permit, please ensure that you have downloaded the Club Permit Guidelines via the button below. This document provides all the details you will need to apply for Club Permit through the Mazda MX-5 Club of Victoria and Tasmania.
Guidelines
For more information, please contact our Club Permit Administrator.
Become a Club member
Paying for your Club Permit
Statement of Purposes & Rules:
Appendix 3 – Services and Fees for Members
Detailed below are the current Services and Fees for a Club Permit Application as of June 2021.
This may change at the discretion of the committee.

| Service | Fee |
| --- | --- |
| Club Permit Scheme - initial application | $50.00 |
Please click on the link below to pay for your Club Permit.
Club Permit payment
Club Permit Renewal
Club Permit Renewal is quite straight forward.
Firstly login to the Member Dashboard on the Club website and click on the first item "My Membership Card" to confirm that you are currently a financial member of the Club, if not please renew your membership before submitting your renewal application.
There are two methods for your renewal:
1/ VicRoads will mail your Club Permit renewal notice to you five to six weeks before expiry. The renewal notice will be for your existing period of use (45 or 90 days).
On receipt of your renewal notice from VicRoads, forward the original form to:
Club Permits Officer
Mazda MX-5 Club of Victoria & Tasmania
PO Box 8173
CROYDON   VIC   3136
The Club Permits Officer will then sign your renewal and send the original form back to you.
2/ If you're unable to get your renewal notice signed in person by an office bearer, download the Club Permit endorsement form from the VicRoads website, fill in your details then email it to Club Permit Administrator who will complete the Club details sign and email it back to you.
You can then follow the VicRoads instructions to renew your Club Permit.
Note: There is no fee payable to the Club in order to approve a Club Member's renewal for a Club Permit.
For more information, please contact our Club Permit Administrator.
---
We look forward to meeting you soon.
Peter Dannock

Club Permits Officer
Mazda MX-5 Club of Victoria & Tasmania Inc.
PO Box 8173
Croydon  VIC  3136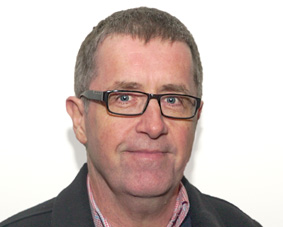 Club Permits Officer,
Peter Dannock – Life Member, Past President
email: