Each month we have several Club events – at least one per Chapter – covering the broad spectrum of MX-5 enjoyment.
Whether it's reaching the redline over and over again as you test your skills at Phillip Island, Winton, Sandown, Wakefield or Mallala, or consuming the least amount of fuel possible on a sedate economy run through glorious scenery, you'll have fun with our Club.
Or if it's exploring the Great Ocean Road on a weekend away or knuckling down to a navigation trial through the hills, you'll find an event especially for you.
Whether you're a picnicker or a pub-goer, an extrovert or a more retiring type, male or female, young or, er, a little older, you'll make new friends and enjoy a fabulous variety of events with one mutual love – our MX-5s.
Occasionally we even have a social event that does not include our MX-5s – such as a night at a restaurant – but the very existence of the brilliant MX-5 is the reason for our fellowship, so they are nearly always on our lips! And every two years we have NatMeet, a fantastic national gathering of fellow MX-5 Club members from around the country (see button below).
We will always keep you up-to-date, with regular mailouts or e-mails (depending on your membership type) covering future events and opportunities to join your fellow Club members in extracting maximum fun from your car.
Social Media Guidelines
As members of a Motorsport Australia-affiliated car club, we are all bound by the Motorsport Australia social media guidelines. Please also refer to the Club's Code of Conduct.
Club Objectives
To encourage the coming together of owners and drivers (and their respective families and friends) of Mazda MX-5 automobiles by actively promoting membership of the Club to all who own and/or drive the car;
to promote and further the practical, sporting and social aspects of motoring within the membership of the club and, where necessary or desirable, to join with other persons, clubs or associations in Australia and overseas for those purposes;
to encourage participation by and social interaction between members, and generally to afford to them all the usual privileges and advantages of membership of the Club;
and to encourage courtesy, good driving and safety on the roads of Australia.
For more information, e-mail our Club Captain
Important Links:
Club Calendar Visit the Club's photo gallery More about NatMeet Club Sprint Championship Motorsport Australia Social Media Guidelines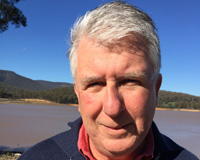 Club Captain Craig Dixon
email:
Assistant Club Captain
THIS POSITION IS VACANT
Notes for Club Run Organisers
If you're planning a run for the entire Club or just for yourself, check out these helpful hints on planning a Club run …
* This Excel file is a basic template only – add or delete columns to suit your needs. If you add new rows, the formula for the "next direction" distance (column D) can be copied into the cells below by holding the mouse on the cross in the right-hand lower corner of the cell and dragging down to the cell below it.
Previous run notes

Click here to see some of what we've done in the past, or how to set out your new run notes …