Please note that we have temporarily stopped taking orders for clothing & headwear items from our shop due to a dramatic increase in the cost of the logo embroidery. We apologise for any inconvenience this may cause and hope to have all items available once the situation is resolved. Numberplate frames & protectors and Fire Extinguisher Brackets are still available to order
=============================================================================
You've bought the car, you've joined the Club …
now you can buy your Mazda MX-5 Club of Victoria & Tasmania merchandise online.

This range includes clothing, accessories, numberplate frames/protectors and Fire Extinguisher brackets. All clothing accessories are branded with the Club's logo. You can pay online with your Credit / Debit card and have purchases delivered direct to you.
---
Car care products – member discounts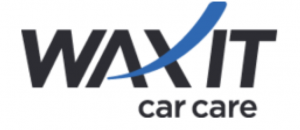 12.5% off all products, excluding already-discounted kits and the following brands/products: Polishangel, Vikan, Flex and Concours 900 Polisher.
Check out the Waxit range and order on line at www.waxit.com.au.
Our Club coupon code is mx5club. Please add your Club membership number to the "comments" section of your order.
---