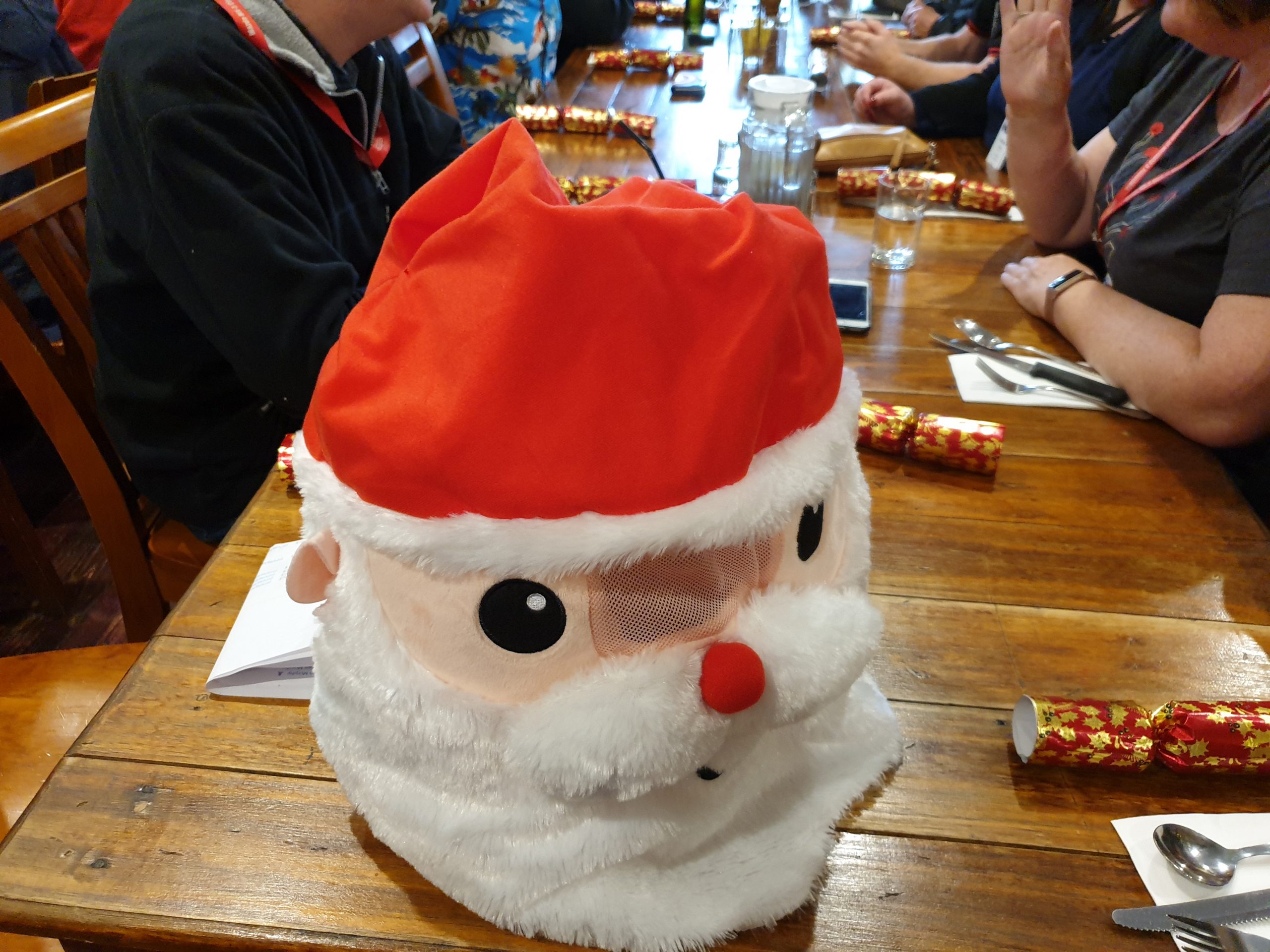 Words: Luke Reid Photos: Luke Reid, Geoff & Bronwyn Roche, Jim Kennedy, Katrina Palmer
We all braved the weather and met at Chirnside Park shopping centre hoping that the rain would hold off. One car had a very special K9 passenger.
With a few of us dressed in our Christmas attire we held the briefing, but to my surprise a heckler from the back shouted the person who is dressed the loudest should be the one to write the run report (thank you Cary) … so here I go – LOL.
Once underway we enjoyed a fantastic run with some sunshine breaking through and soft curves which were mostly traffic-free. Our first stop was at Yarra Junction where we met with another car
club and all looked over each other's cars. An '80s Corvette and a classic Oldsmobile were the highlights for me.
Once everybody had refuelled with coffee and biscuits, we were soon underway to Noojee.
With the rain still holding off we enjoyed some smooth roads and awesome scenery. With everyone pulling into the carpark at The Outpost for our lunch stop, we decided not to chance it and most of the rooves went up.
With everyone heading into The Toolshed more and more Christmas attire was donned and the lunch festivities could start.
After sitting down it wasn't long before we were tucking into our Christmas lunch – roast ham and turkey accompanied by roast vegies and sides. From what I could see, with all the empty plates a great meal was had by all. Even the dog could smell the great food and was licking his lips as I went out to say hello.
But The Toolshed was not finished yet, as we were then tempted with miniature plum puddings with all the trimmings.
After a couple of light refreshments and with very full bellies, it was once again that time … time to part from our friends and get back behind the wheel of our beloved MX-5s.
Once again, another great run organised by John and Katrina. Thank you very much.
More photos of the run can be found here.