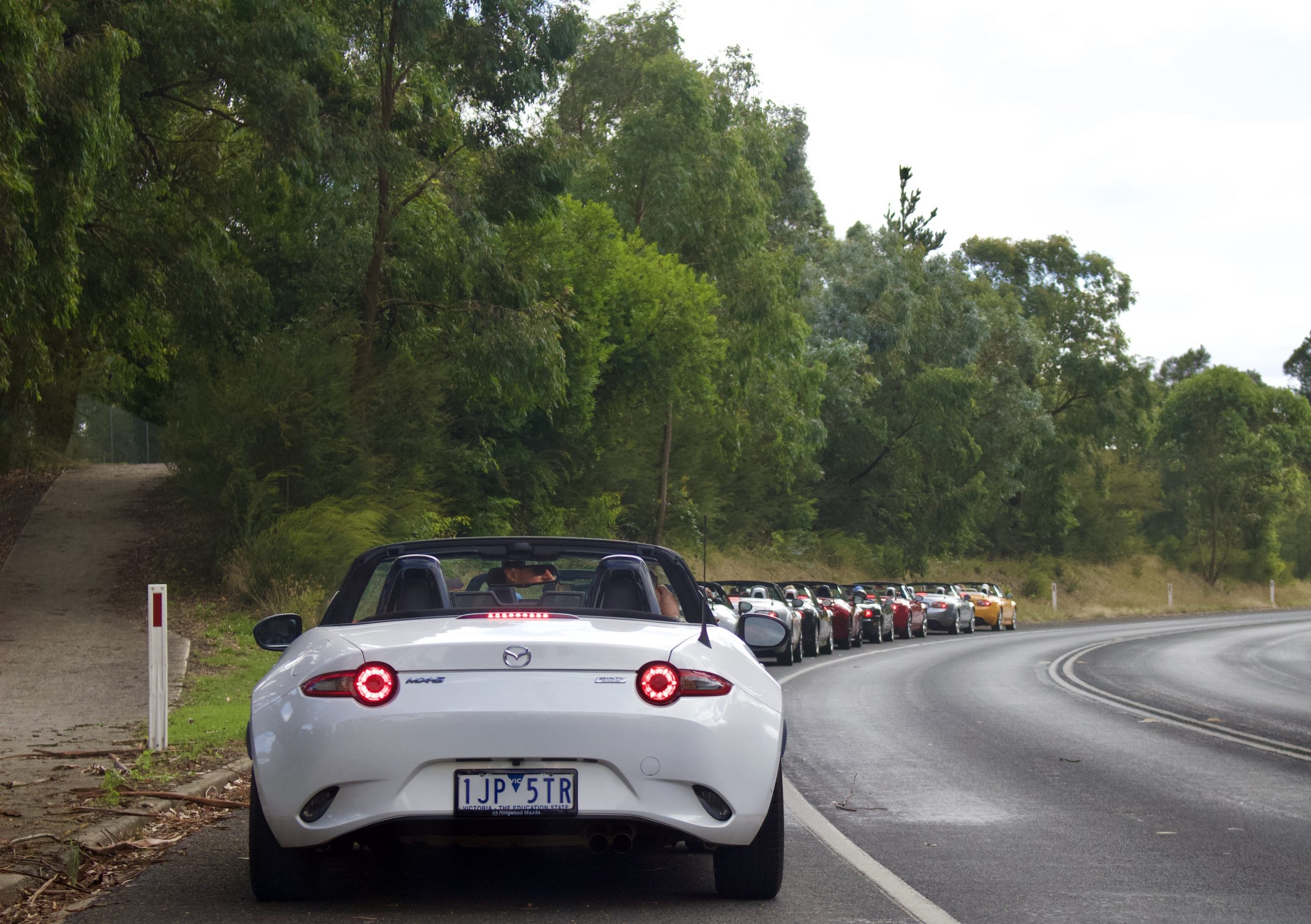 Words: Leeanne Evans Photos: June Teeuw, Peter Ferguson
The start of this Thursday run saw a relatively large size group of 36 people – who are lucky enough not to have to be at work – assemble at McDonald's in Moe in readiness to head off for lunch at Rosedale.
What a fantastic turn out we had for our first "Lunch & Lies" run for 2020!
We had 18 cars leave Moe on this very cool but sunny day in February.
Remember this is an Eastern Victoria Chapter run and nearly all the time we can drive with our tops down! The 55-minute drive to Rosedale was a very pleasant run, travelling through Yallourn North, Tyers, Glengarry, Toongabbie, Cowwarr and through Winnindoo.
We arrived at Smokehouse 81 in Rosedale for lunch and discovered that there was no-one there for lunch except for us!
Obviously because we had 36 people for lunch, we had booked out the whole place for ourselves. What a fantastic turnout for a mid-week run. This sure beats going to work!
We enjoyed a very leisurely two-hour lunch and it was great to see everyone, especially catching up with Craig Dixon from North-Eastern Victoria Chapter. A few of us met Craig on our Eildon run back in November last year. When he rode into the Eildon-Jamieson Road lookout on his Honda GoldWing during that run, he fell in love with our MX-5s and had to buy one!
After lunch we said our farewells and a few of us went for a walk down the main street of Rosedale.
Great weather, great company, nice roads and a top setting – this does beat being at work! Must do it again next year!
More photos of the run can be found here.