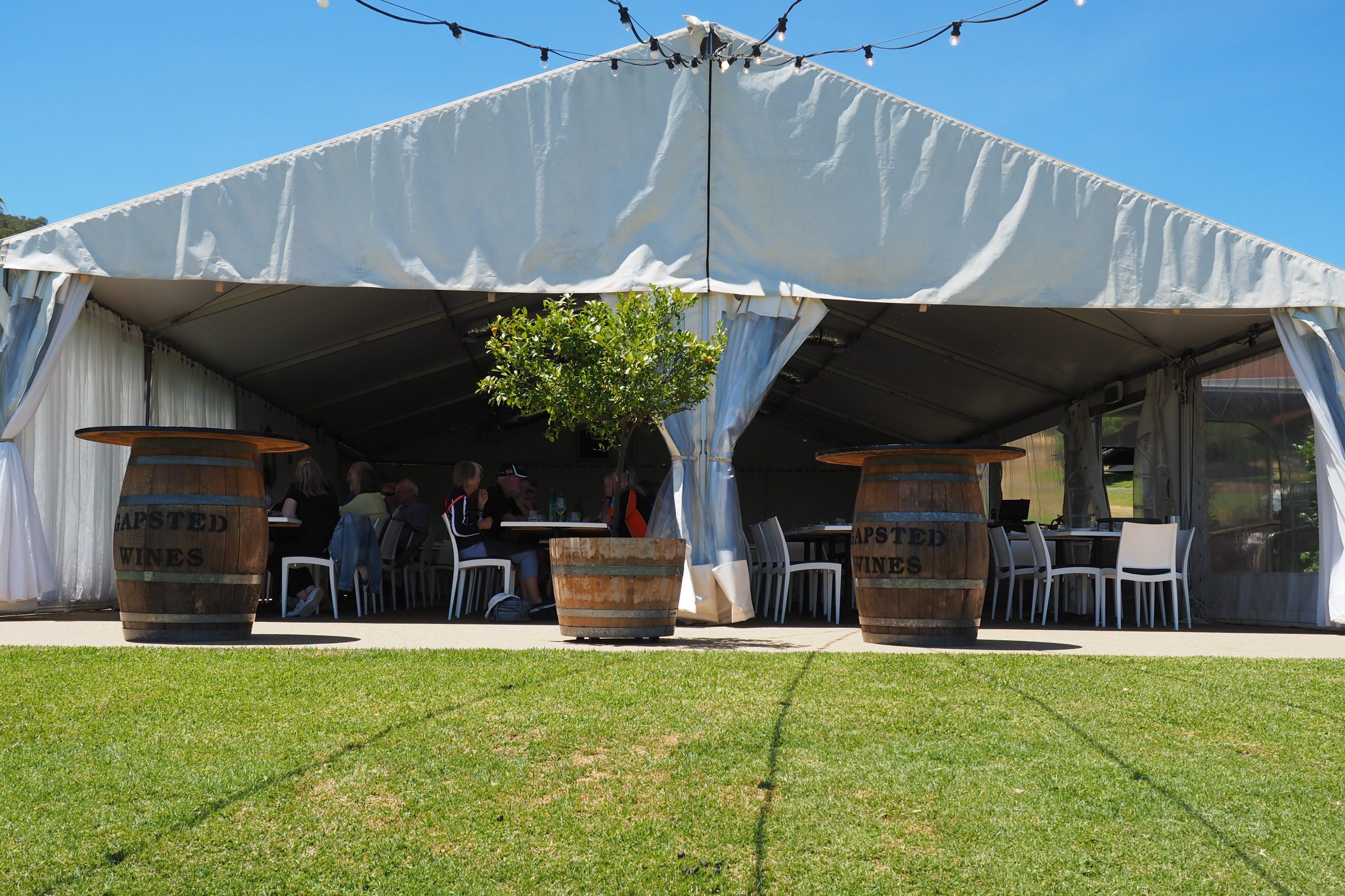 Words: Karen & Ian Bradshaw Photos: Karen Bradshaw
Hi all … Ian, Karen, Cheryl and John decided to make a four-day weekend of the North-Eastern Victoria Chapter's Christmas run.
We dawdled up to Bright on Saturday and around to Loz's for a BBQ. It was a good night and a great start to the weekend.
Four cars met in Bright Sunday morning for the short run to Beechworth. We meet up with other members from the Central and Western Chapters at Billson's Brewery for a coffee and a catch
up.
Being Christmas, the owners of the Brewery brought out some shots of their gin, tonic, ginger beer and cordial products for a tasting – all made onsite.
When it was time to leave, many where reluctant to go but "Mother Hen" rounded up all of her chicks and said it was time to go! Ten cars left Beechworth, bound for lunch at Gapsted Winery.
We zoomed here, we zoomed there, we zoomed everywhere (they have great MX-5 roads in this part of Victoria, in case you didn't know!) … well, as much as we could with the time we had,
arriving at Gapsted Winery for a relaxing meal and a few wines and of course much chatter.
All too soon the day was over and we said goodbye and merry Christmas and Happy New Year to everyone.
It was certainly a fun day but we are not finished! Four couples headed back to Bright for nibbles, drinks and another BBQ and another good night was had by all.
Thank you to Loz for a great day and for organising the run – you do a fantastic job! Thank you also to those who donated presents for those less fortunate than us.
More photos of the run can be found here.