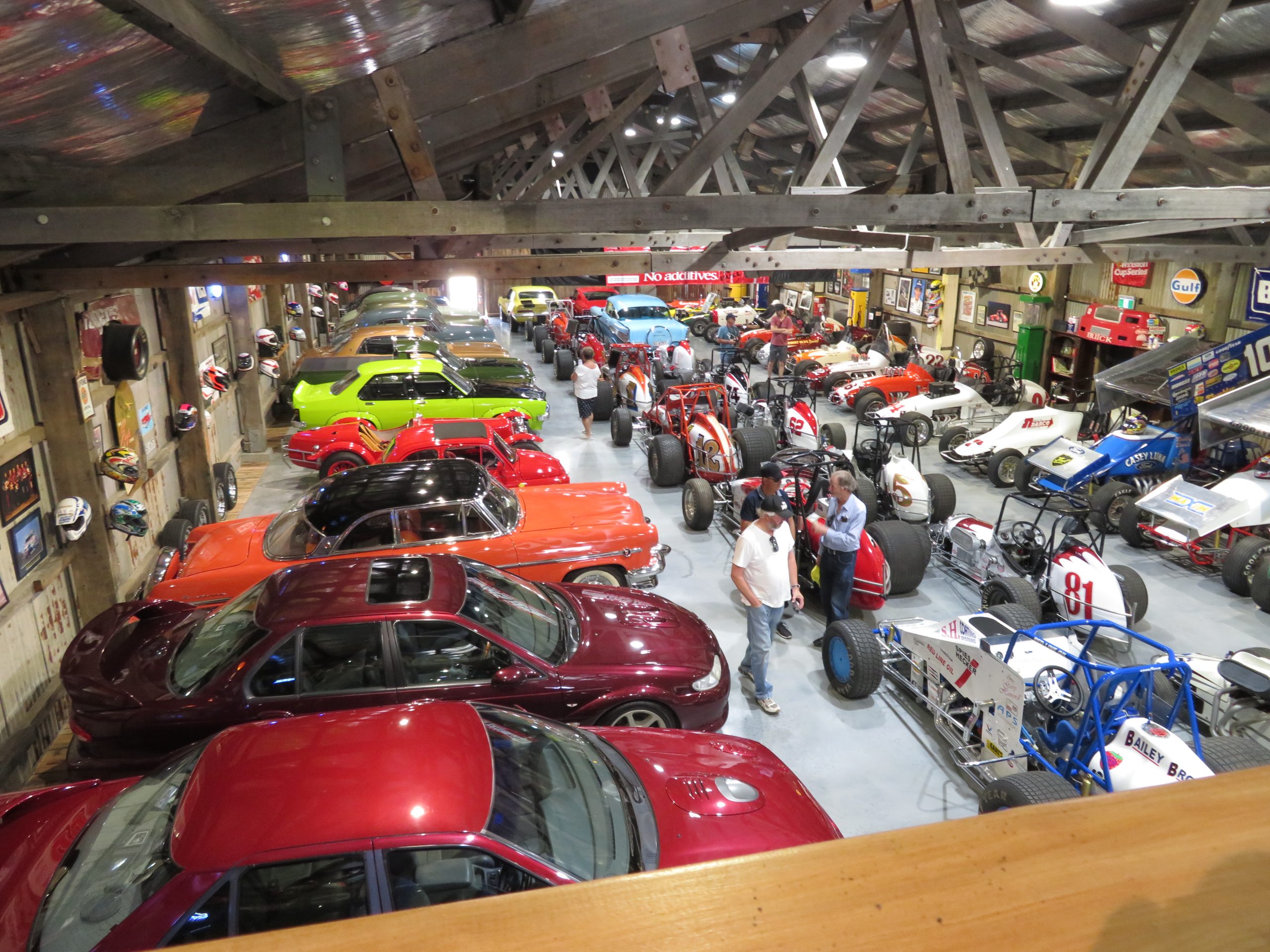 Words & organiser: Martin Bulk Photos: Jill Steer, Alana McDougall
Quite a few of our Chapter members gathered at the National Automobile Museum in Launceston for our drive on some of the best roads in Tasmania to visit Chas and Robyn Kelly's private car collection at Shearwater on the north-west coast.
After leaving Launceston we ventured out past Hadspen through Hagley. Westbury and on to Deloraine where the north western members joined us, making a total of 25 cars,.
Off we went again on more awesome roads and arrived at Railton for a well-earned pitstop.
Then we were on our way again through Railton, Moriarty and on to Shearwater Country Club for lunch where, may I say, the food and service was excellent.
After lunch we drove a little distance to the car museum, nestled in a beautiful bush setting.
Chas first invited everyone towards his house. Once in the courtyard we saw a glass-doored garage holding about 15 cars, ranging from an Edsel Ford to Ferraris, a Mercedes AMG, Porsche, Austin
Healey, Ford Mustang Boss and others. After we explored all the cars and memorabilia we ventured to another massive shed packed with all sorts of cars ranging from a Fiat 500 to a Grand National Speedway car. There were also Lotus Cortinas, Mustangs, a Chev Camaro, FX and FJ Holdens, Tickford Falcons, an A9X Torana, an XR Falcon GT and Ducati motorcycles.
Chas Kelly was a very well-known Speedway driver in the 1970s and 1980s; he also has a large collection of mainly American Speedway cars such as Sprint cars, one-mile track cars and Speed cars
– some driven by the great A.J. Foyt.
There is also Chas's Grand National car, restored by his two sons for his 70th birthday, as well as Robin Best's last Nascar.
What a wonderful time we had viewing this fantastic collection. It would have to be one of the best, if not the best private collection in Australia.
What wonderful hosts Chas and Robyn were, even making coffees for members – what a privilege
More photos of the run can be found here.