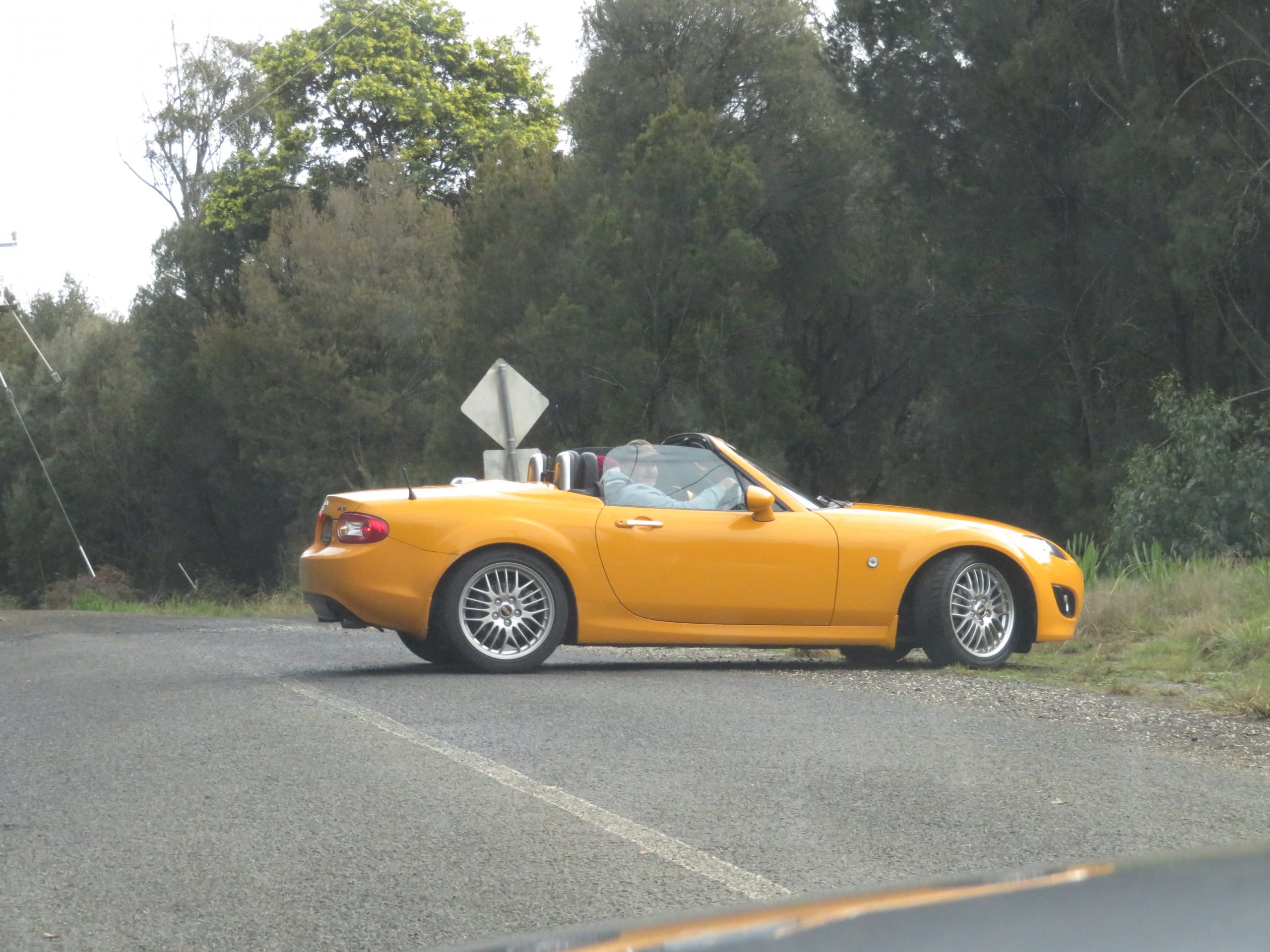 Words & organiser: Alana McDougall Photos: Jill Steer, Alana McDougall
Frankford Hall was the starting point for the day with a cool breeze blowing down from the highlands …
… no coffee at the start due to the organiser not checking if the Blue Berry Barn café was open!
We headed off towards Beaconsfield over the Holwell Targa stage and a leisurely drive around Rowella before heading over the Batman Bridge – always a great sight with its A-frame visible from afar.
Then it was up the East Tamar Highway, before turning toward Mt Direction and the promise of a comfort stop at Lilydale – the home of the Painted poles.
On the road again with everyone enjoying the easy drive on some great roads. It is always great to see the famous U-turn I am famous for … after making the call to turn left we found we were on a gravel road.
After a quick change of plans we were back on track again, and we found our destination: the Pier Hotel George Town, which overlooks the mouth of the Tamar River, for lunch on a late winter's day.
More photos of the run can be found here.