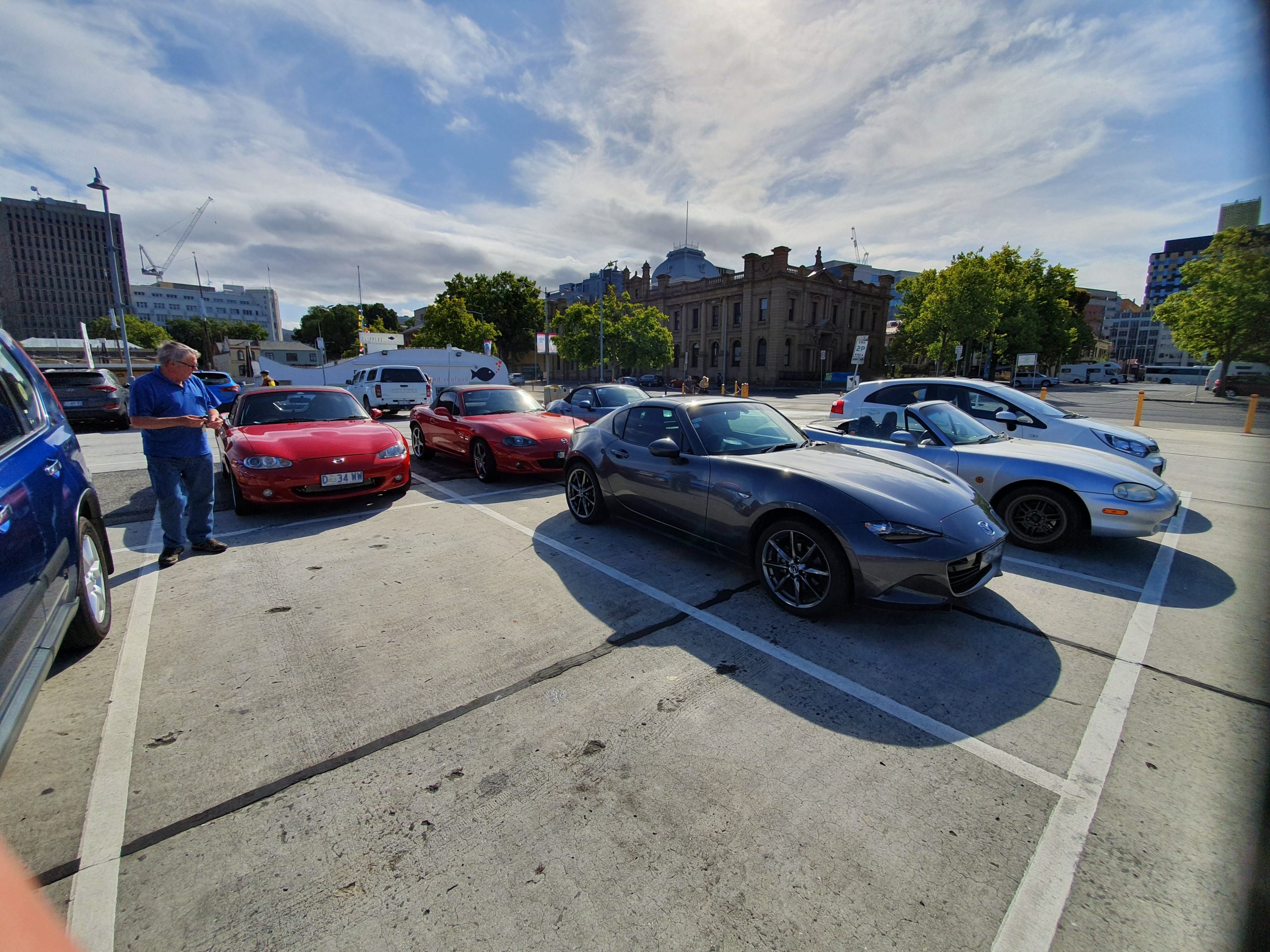 Words, photos & organiser: John Waldock
So another new year and it was time to head out for a little cruise into the countryside.
The Chapter assembled as usual, all hale, hearty, sun tanned and rested after a hectic Christmas for most of us.
A small group this time – many were away on holidays, enjoying the sunshine and time away from work.
Today's drive took us towards Richmond and Tea Tree, the roads being narrow, undulating and very enjoyable.
After the drive the group rocked up to Constitution Dock for fish and chips, where we were surprised by a visit from Mike and Liz Williams (in their Alvis) who had been participating in the South East Rally for Vintage and Veteran cars.
Not long after we had ordered we had another surprise as Ian and Carla Long arrived up to say hi – a big surprise as they have been travelling since early in 2019.
The group had a lovely time chatting, catching up, enjoying the view and food.
More photos of the run can be found here.