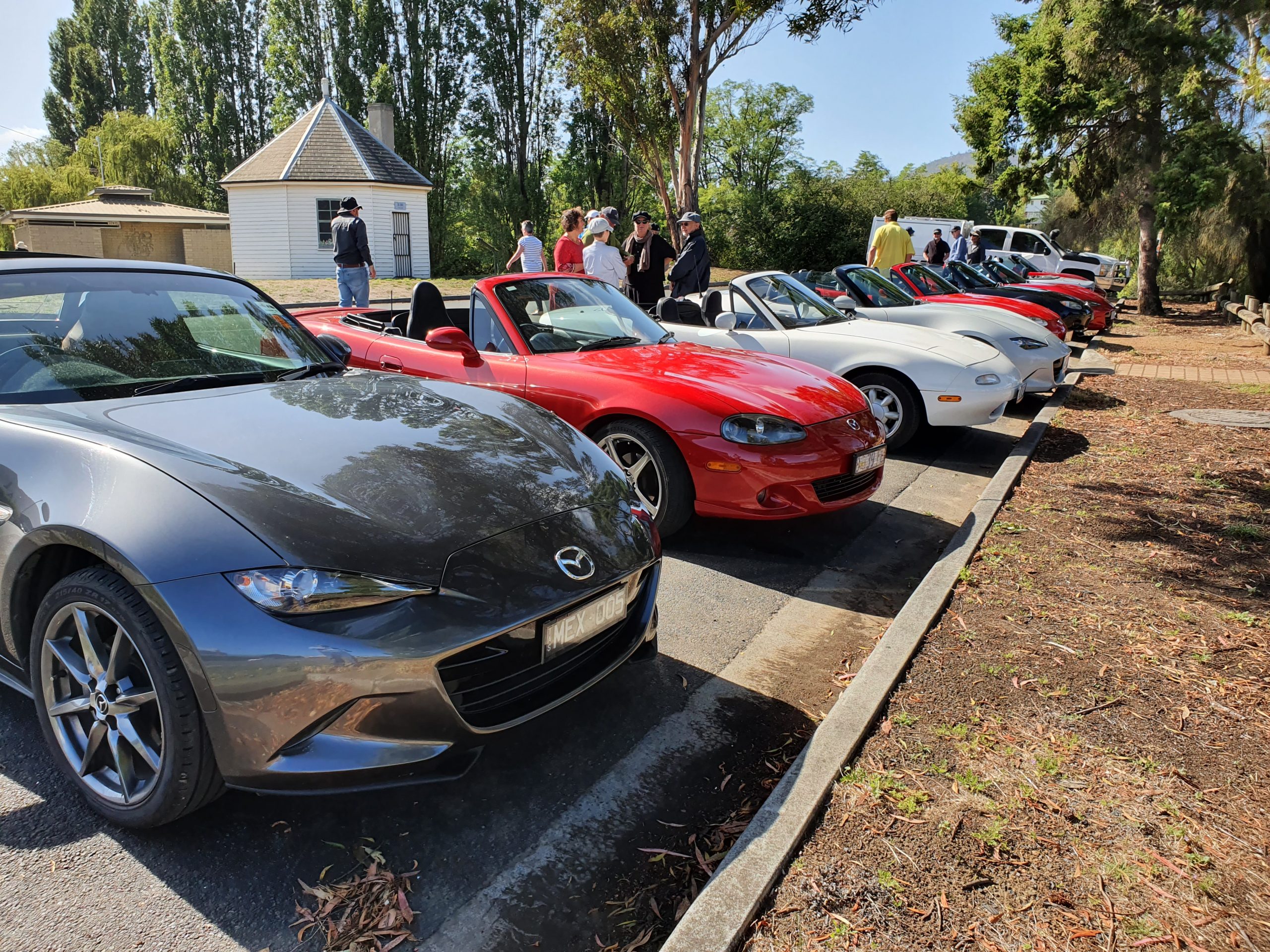 Words & photos: John Waldock Organiser: Graeme Johnson
It's great to have a first time run organiser and well done to Graeme for putting together a beauty.
With blue skies and lots of sunshine, we gathered at Granton.
A few hot rods showed up for a run of their own, and we also had a glimpse of the Ford club out for a drive – lots of Mustangs both new and old being proudly driven.
After a few words of wisdom (from the co-drivers, of course) we headed up-river towards New Norfolk and a quick stop.
The sights seen, we made off towards the countryside, enjoying the lovely Derwent Valley and glorious sunshine.
The roads on the route were picturesque, with river views, native forest and a few stretches of hop farms and oast houses.
The drive was leisurely and I'm told quite enjoyable (so says the co-pilot) as we made our way into Hamilton.
Having some time up our sleeves, we walked the streets and perused the items on sale before we made our way back to the very old-fashioned pub for lunch. The food was very nice … not Michelin three star but tasty, honest fare which filled us up nicely before the drive back to Hobart.
Thanks to Graeme for putting together such an enjoyable drive on his first attempt.
More photos of the run can be found here.