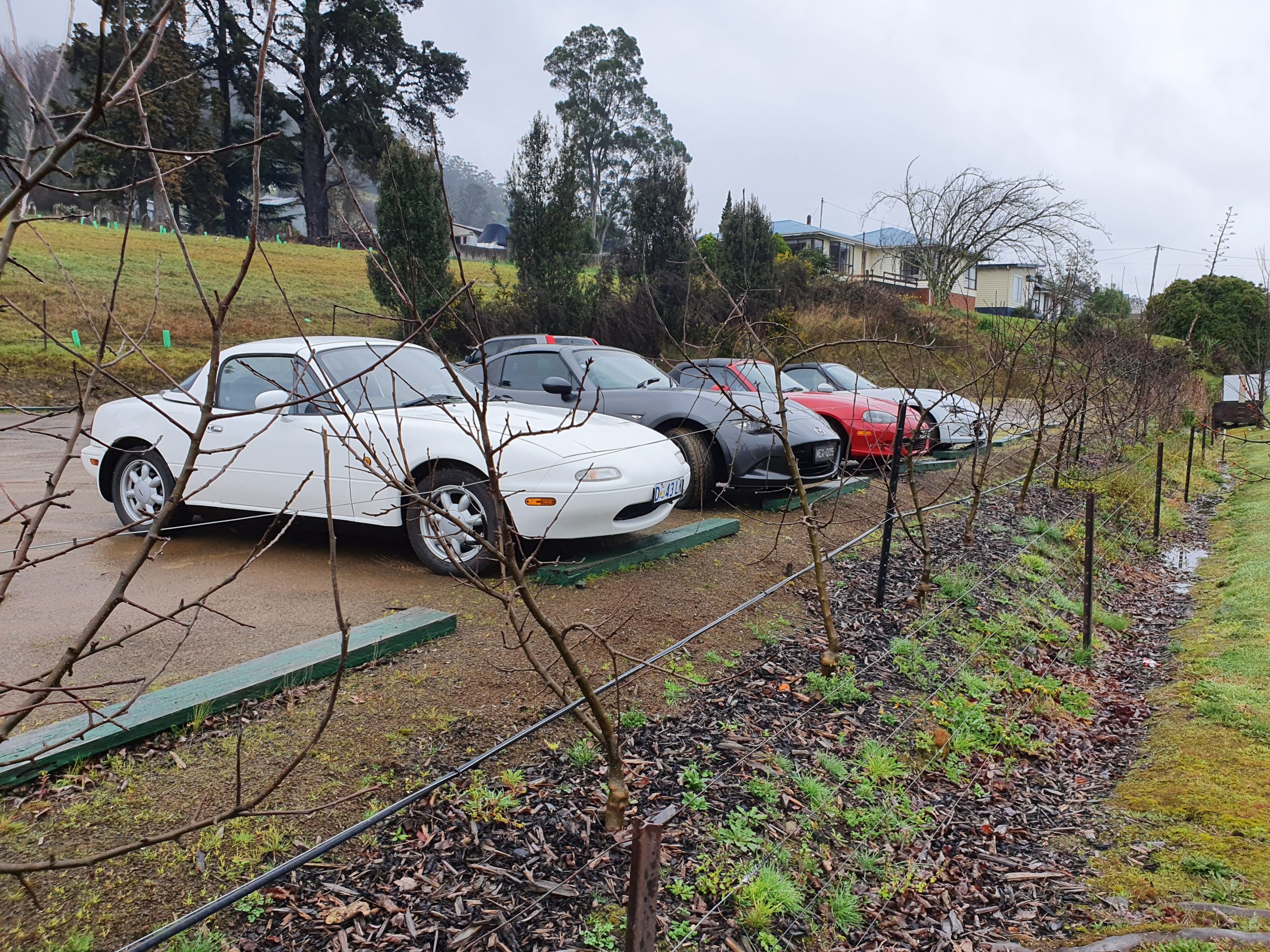 Words, photos & organiser: John Waldock
The fickle weather god struck again, sending us lots of rain – so many many MX-5s stayed at home for the Run to Rosehaven.
Only four brave cars turned up for the run, and we departed on time, heading south out of Hobart towards Longley, our first "Rosehaven" destination.
We only paused briefly to check out the pub as the road beckoned, and we headed off into the rain to drive towards Geeveston (which stands in for the TV town of Rosehaven in most of the establishing shots). Being well ahead of time, we wandered the streets, browsing at bric-a-brac shops and stocking up on sweets.
Our lunch destination was just down the road at Port Huon, where we enjoyed a lovely lunch and chat.
Unfortunately, the rain had not abated and so the return trip was a slightly sodden and slow one, the co-driver urging me to take it easy as it looked slippery!
More photos of the run can be found here.