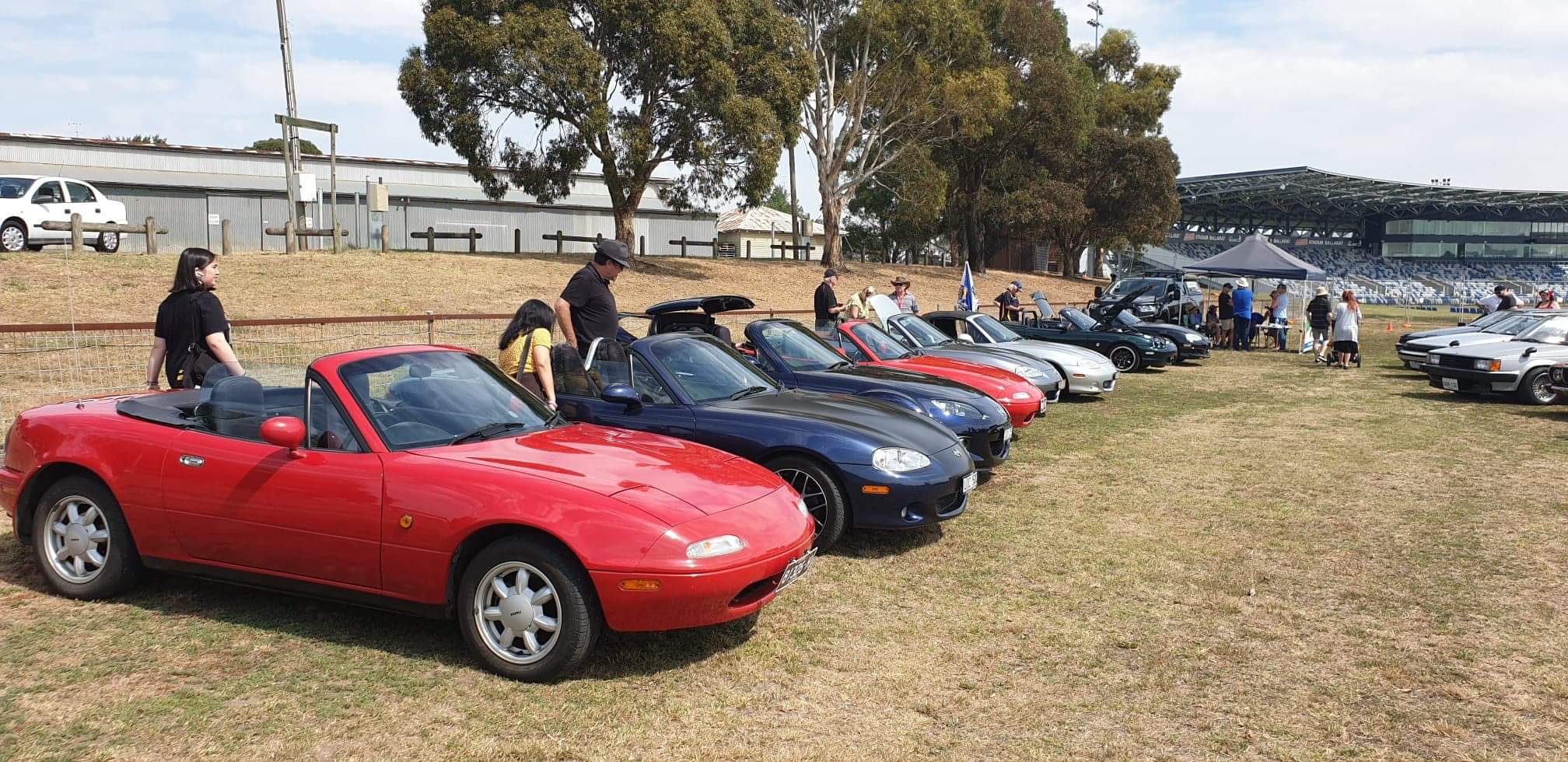 Words: Pam Stoffels Photos: Daryl Domaschenz, Karen Bradshaw Organiser: Tony Stoffels
It was an early start to the day but fortunately Geoff Woolf had an area marked out with witches' hats.
With hot weather forecast, Tony Stoffels also arrived early and set up a gazebo and the Chapter banner. The shade was certainly needed with the showgrounds area having very little protection. Some managed to set up under the very few trees available.
We were fortunate to have 10 MX-5s on display, all looking very shiny and proudly on display. We welcomed new member Les Cutajar, and Rodney Lee from the Central Chapter.
Tony had Chapter cards and magazines on display, and fielded several promising enquiries about the Club.
There was a good selection of Japanese machinery, with everything from new Toyota Supras, Nissan GTRs, the usual host of Subaru WRXs and Lancer EVOs through to early model Datsun 1600s, a very clean Mazda Capella rotary, and an early model Subaru Leone RX turbo. Who would have thought that old Corollas and Crowns would have been collectable?
The Car of the Show was an immaculate original early model Toyota Celica GT, and its owner was justifiably very proud.
Some of the young guys were very passionate about their cars, telling anyone who listened of wheel sizes, offsets and engine modifications …
The show was organised and sponsored by Shannons Insurance, with displays and a very cute GoGomobile Dart.
All proceeds from the day went to the very worthwhile Dragons Abreast Ballarat, raising money for breast cancer research.
It was a great day, and an excellent opportunity to promote the Club.
More photos of the run can be found here.