2012 Winton 6-Hour ~ 14/10/12
Story: Tim Emery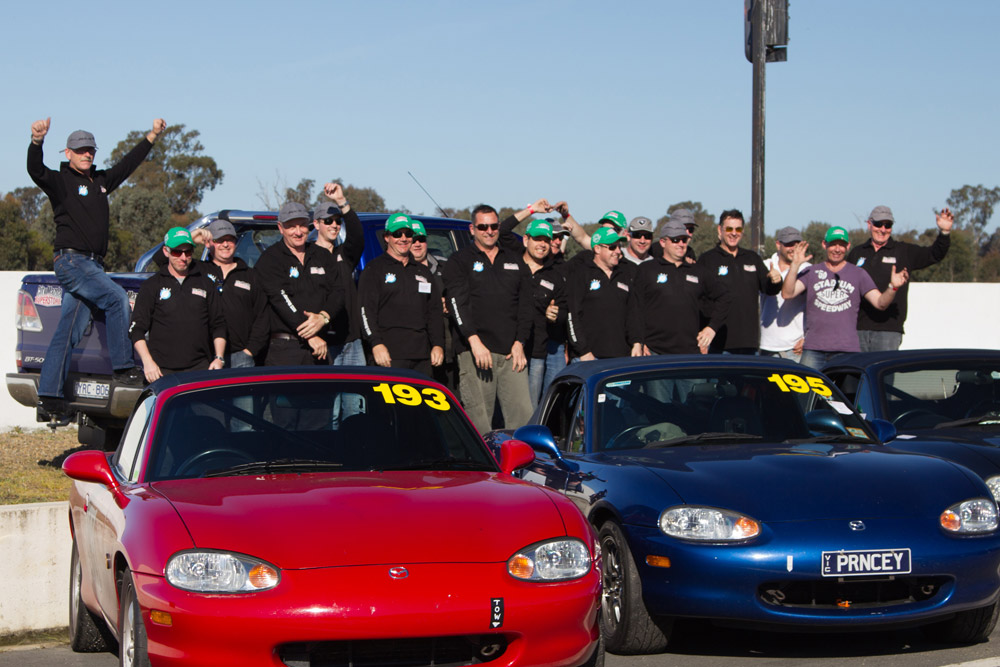 After seven years of trying, the 2012 Winton 6 Hour was won by a Mazda MX-5 Club of Victoria & Tasmania team – the "Flyin' Miatas".
Three teams from the Club competed in the event, bringing home a first for Team Flyin' Miatas, a fifth for City Mazda Motorsport (the two 'A' teams), and a 15th for the event 'rookies' – my team, Team MX-5 Motorsport.
Robert Downes led the victorious team to a much-deserved and welcomed win over the winners of last year's event, 'Team E30', a team of race-prepared BMWs. With some niggling fuel issues in Robert and Noel's NA8, they, Stephen, Princey, and Teruo ran a strategic and consistent race to nudge the fiercely competitive BMW team from victory.
City Mazda Motorsport, led by our new Club Captain – Motor Sport, Daniel White, improving from a sixth place last year, ran with four cars with the last-minute scratching of Mike Kirby after an unfortunate "kitchen incident". The third team, Team MX-5 Motorsport, consisted of first-time or limited previous event competitors including our very own Max 'Birthday Boy' Lloyd who celebrated his 69th birthday on race day, came away with a 15th place. Mark 'Fitzy' Fitzgerald was going through power steering belts like hot dinners and to top it off blew a hole in the side of his turbo on the last lap of his session. Some slick Team Management by Dale and 'Murph' saw our next team car out on the track without a single lap dropped!
It was an amazing result against 43 teams, including a team of 2011 Renault Clio Sport Cup cars, two teams of Lotus Elise and Exige, a full team of MINI Challenge race cars, along with plenty of BMWs, Alfas, and everything in between.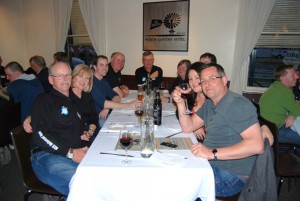 The Winton 6 Hour relay has a rich history in club motor sport in Australia, developed to pit car clubs against each other by using a regularity format to allow a team of cars, no matter how fast, a chance of winning. The event also requires a massive amount of team management with nominated times to be communicated to drivers every lap by pit boards as well as the team manager and crew having control of cars going in and out of pit lane following strict rules. All our team managers and pit lane teams did an amazing job, proving that this is truly a team event to pit car clubs against each other.
A massive thank you to Murph, Jess, Dale, Scott, Pam, James, and Todd and Andrew from City Mazda for their support over the weekend. On behalf of all the team members I would also like to thank Daniel (and Greg) for their ongoing support of the Club's motor sport group. It was a great moment watching a sea of people in City Mazda Motorsport shirts jump into the air when the winning team was announced.
Being part of this event was another reminder of the level of professionalism and competitiveness of the Club's motor sport group.
As always, one of my most enjoyable parts of a weekend of motor sport was driving my car home, stacked full of gear, roof down … while I am sure I could hear other competitors towing their fancy race cars and saying to their mates …
"Not bad for a hairdresser's car".